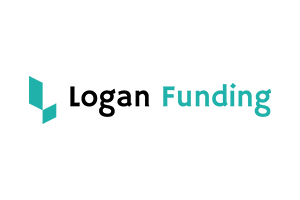 The Good
Confidential Financial Consultation
No Origination Cost
No Obligation Set-up
Confidential Financial Consultation
Logan Funding provides a free financial consulting service that is entirely confidential. The process does not, in any way, affect your credit score. To book a consultation with them, you can request a loan offer from their official site, or you may contact one of their financial advisers.
No Origination Cost
Logan Funding offers one of the most competitive rates in the market. Their APR is up to par with the Federal Trade Commission's (FTC) standards. They also do not implement add-on charges such as origination costs, prepayment penalties, administrative expenses, and consultation costs.
No Obligation Set-up
Logan Funding has an entirely no-obligation set-up and does not practice the conventional hard-selling method even when consulting with their financial advisers. Consultations are free, and an email offer is sent to you shortly after. Should you decide to apply to a nominated loan program, you may contact your financial adviser to help you process your application.
The Verdict
Logan Funding has a simple, smoother, and more reliable method in providing debt relief and funding. And although the company is more laid back in its loan requirements, the service is surprisingly top-rate, and the financing services are legitimate.
4.3 out of 5 stars (based on 3 reviews)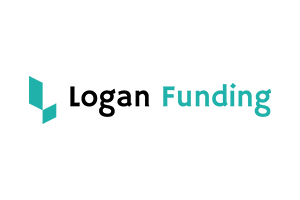 Logan Funding
Logan Funding has a simple, smoother, and more reliable method in providing debt relief and funding.
No complaints.
The price is just right, and the reps are accommodating. No complaints.
Safe, legit, and reliable funding.
They're easy to talk to, and the payout is speedy. If you want safe, legit, and reliable funding, Logan Funding is your guy.
Gave me a competitive rate for it.
Lendy was responsive to my concerns. She made sure my debt consolidation loan was processed without a hitch and gave me a competitive rate for it.
Rates as low as 1.9% APR up to $100,000
IT'S SIMPLE, QUICK AND FREE
Want Us To Review a Company?
Get fast and straightforward access to real-time reviews from our editors and real consumers so you can find the company that better suits your needs. With our expert assessments from research and reliable resources, we've trimmed down the tall list of debt relief companies for you.
Real Reviews (Yes They're Real)
Impartial and very candid reviews of some of the best funding agencies in the country.
With Free Debt, I can now weigh my options and select a company that fits my demands.
They provide reliable and exhaustive evaluations of each company so I know which one can be trusted.
It's always a good idea to check with Free Debt Reviews first if you're looking for solid and practical solutions to becoming debt-free.
Reviews you can count on!