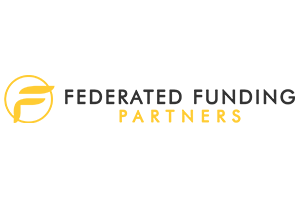 Federated Funding Partners
The Good
Diverse Programs
Fixed Rates
Straightforward Process
Diverse Programs
Federated Funding Partners offers a wide range of financial programs for its unique clientele. The company provides debt-relief assistance including, personal loans, payday loans, debt relief programs, and home equity loans. The company also has flexible repayment options ranging from 36 months and higher, allowing more affordable monthly rates. 
Fixed Rates
It can be troublesome when a business provides different rates from the prices initially given to you, something that never happens with Federated Funding Partners. The company exercises complete transparency and prices you for the exact amount that they initially gave you without any add-ons or hidden charges.  
Straightforward Process
Apply for a loan with Federated Funding Partners in three quick, easy steps. A quote is sent to you with the details of the loan right after your consultation. Your loan is then disbursed within a day or two after approval, a much quicker process compared to most agencies with processing periods that last up to a week. 
Federated Funding Partners
Only Offers Phone Consultations
Only Offers Phone Consultations
For now, all of Federated Funding Partners' consultation services are done over the phone. Consultations are attended to by licensed financial advisors. The company has yet to confirm if they are planning to provide in-person consultations in select states eventually. 
We'll Introduce You!
Call our recommended rep over at Federated Funding Partners below.
4.7 out of 5 stars (based on 3 reviews)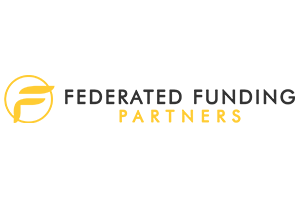 Federated Funding Partners
Federated Funding Partners has been in the business of debt relief for years, providing diverse options when it comes to debt assistance and financial support. The company focuses on debt assistance and aims to deliver cost-effective rates through fewer fees and fixed rates.
They are awesome!
I made sure to read reviews about them on BBB before enrolling into a debt consolidation program, they are awesome!
No complaints.
I've been with them two months, and I'm impressed with their work so far. No complaints.
They offered me a really good rate for my loan
They offered me a really good rate for my loan. The consultants are also very professional and legit.
Rates as low as 1.9% APR up to $100,000
IT'S SIMPLE, QUICK AND FREE
Want Us To Review a Company?
Get fast and straightforward access to real-time reviews from our editors and real consumers so you can find the company that better suits your needs. With our expert assessments from research and reliable resources, we've trimmed down the tall list of debt relief companies for you.
Real Reviews (Yes They're Real)
Impartial and very candid reviews of some of the best funding agencies in the country.
With Free Debt, I can now weigh my options and select a company that fits my demands.
They provide reliable and exhaustive evaluations of each company so I know which one can be trusted.
It's always a good idea to check with Free Debt Reviews first if you're looking for solid and practical solutions to becoming debt-free.
Reviews you can count on!